Administrator
Staff member
Branch ​
James M. ​
1 Raider Bn (Company C) ​
Private First Class ​
​
26th July 1944 ​
18​
Duncan Municipal Cemetery, Duncan, Stephens County, Oklahoma. Block 16. Memorial ID 48051124​
born 15.02.1926 ​
mother Myrtle M Branch ​
attended Duncan Highschool, Oklahoma​
entered Marines 06.1942​
award Navy Cross​
KIA Guam,Marianas Is. ​
​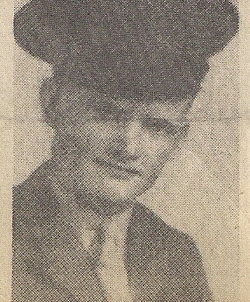 W.W.II Veteran. Marine Raider.Son of Mrs. Myrtle M. Branch.He attended Duncan High School.Killed in Action, Guam, Marianas Islands.AWARDED NAVY CROSS.From BarryCNavy Cross CitationThe President of the United States of America takespride in presenting the Navy Cross (Posthumously) toPrivate First...
www.findagrave.com
​
Last edited by a moderator: