Administrator
Staff member
Blanchard ​
William ​
101 (City of London) Engineer Regiment (EOD),Royal Engineers (T.A.) ​
Sapper ​
​
30th October 2010 ​
39 ​
​
born Swaziland​
from Gosport,Hampshire​
husband of Suzanne Blanchard (2 children)​
KIA Nahr-e-Saraj District,Helmand Province,Afghanistan ​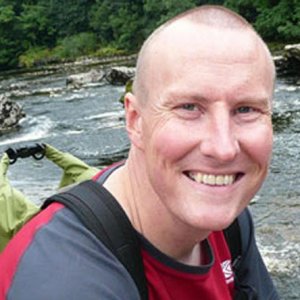 ​
Spr Blanchard died of a gunshot wound suffered while he was dealing with a suspect explosive device in the Nahr-e Saraj (North) area of Helmand province.
​
​
Aged 39, he was born in Swaziland (where his father worked as a missionary and teacher) and lived in Gosport, Hampshire before moving to Portsmouth. A radiation protection officer by profession, he gained a double honours degree in Chemistry with Organic Chemistry and a Masters in Biomedical Pharmacology at the University of Southampton. Spr Blanchard joined the Territorial Army (reserves) in 2007 and following basic training, he completed his elementary explosive ordnance disposal course before volunteering for mobilisation in 2010. He deployed in September to Afghanistan as part of the Counter-Improvised Explosive Device Task Force. Colleagues described him as an outstanding soldier of the highest calibre with a unique skill set, limitless enthusiasm and experience. He was a big man with a big heart, generous nature and remarkable sense of humour. Friends in his hometown said he was a dedicated scout leader who always put others before himself.​
​
Spr Blanchard leaves behind a large family including his wife Suzanne Blanchard and children Tom and Lucy Rees-Blanchard, his father The Reverend Canon Lawrence Blanchard, and six brothers Tom, Dan and Ned Blanchard and John, Chris and Shane Sargeant. His wife said, "Will was a wonderful husband, son, brother, father, brother-in-law, son-in-law and friend. Sorely missed, always in our hearts, never forgotten by his devastated family, friends and colleagues and his beloved wife.
​
Last edited by a moderator: