Administrator
Staff member
Givens​
Warren L.​
1st Parachute Battalion​
Private First Class​
350004​
8th August 1942​
17​
Golden Gate National Cemetery, San Bruno, California, USA. Plot C, 503​
born 18.11.1924, Dallas, Texas, USA​
father Horace Cecil Givens (1905-1985)​
mother Gladys (nee Hollander) Givens (1908-1926)​
resided Los Angeles, California​
KIA Gavutu & Tanambogo Islands, Solomon Islands, New England​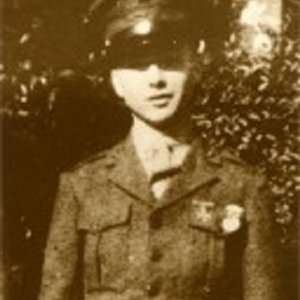 ​
DATE OF DEATH:
08-Aug-1942
CITATION:
Navy Cross : The President of the United States of America takes pride in presenting the Navy Cross (Posthumously) to Private First Class Warren L. Givens (MCSN: 350004), United States Marine Corps, for extraordinary heroism and devotion to duty while serving with the FIRST Parachute Battalion, FIRST Marine Division, during the assault on enemy Japanese forces at Gavutu and Tanambogo, Solomon Islands, on 7 August 1942. While participating in dangerous landings on islands under hostile control, Private First Class Givens, with courageous disregard for his own safety, relentlessly operated his Lewis machine gun in the face of intense opposition. When the weapon jammed, he seized a rifle and, although weak and suffering from severe wounds, displayed tenacious determination in maintaining continuous fire against the enemy and later succumbed to his fatal injuries. Private First Class Given's valiant fighting spirit and fearless devotion to duty were in keeping with the highest traditions of the United States Naval Service. He gallantly gave his life for his country.
WEB LINKS:
https://valor.militarytimes.com/hero/7804
FINDAGRAVE:
https://www.findagrave.com/memorial/30629406/warren-lee-givens