Administrator
Staff member
Haspel​
Gina Cheri Walker​
​
​
​
Donovan Award, Intelligence Medal of Merit​
​
born 01.10.1956, Ashland, Kentucky, USA​
attended high school UK​
3 years at University of Kentucky​
1 year at University of Louisville. ​
graduated 1978, Bachelor of Science in languages and journalism​
1980-1981 employed at civilian library coordinator at Fort Devens, Massachusetts​
1982 received paralegal certificate from Northeastern University​
joined CIA in January 1985 as reports officer​
assignments Ethiopia, Central Eurasia, Turkey, Europe.​
1996-1998 station chief in Baku, Azerbaijan​
2001-2003 Deputy Group Chief, Counterterrorism Center​
2005 appointed chief of staff to Jose Rodriguez, Director of National Clandestine Service.​
2013 appointed acting Director of the National Clandestine Service.​
02.02.2017 appointed Deputy director of the CIA​
married Jeff Haspel (married from 1976-1985)​
CIA director 17.05.2018-2021​
1st female director of CIA (7th in total)​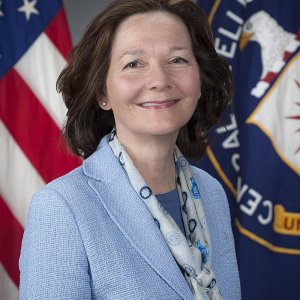 ​