Administrator
Staff member
Hirabayashi ​
Grant Jiro ​
1 Bn (Red Combat Team) (M.I.S.,attached) ​
Technician Fourth Class ​
39382612 ​
Bronze Star ​
Burma 1944 ​
from Kent,Washington​
born 9.11.1919 Kent,Washington​
graduated high school in Japan​
graduated Kent High School 1941​
enlisted 1941​
Military Intelligence Service October 1942​
Merrill's Marauders​
interpreter for British R.A.F.​
interpreter and interrogator,China 1945​
achieved rank of Technical Sergeant ​
award Bronze Star with oak leaf cluster​
civilian instructor,MIS Language School​
interpreter and interrogator,War Crimes Trials,Japan​
graduated University of Southern California (BA,MA)​
Department of State​
Library of Congress​
National Security Agency​
married Ester G. Nakamura (1927-89) (2 daughters Lynn and Kei)​
last residence Silver Springs,Maryland​
died 24.10.2010 Silver Springs,Maryland​
Arlington National Cemetery,Virginia Columbarium 2-II-26-4​
​
IMAGES:​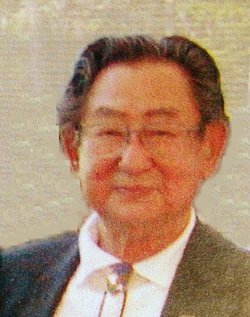 WWII Veteran Grant Hirabayashi Passes at 91 Grant Hirabayashi 1919 - 2010 JAVA• Sat, Dec 18, 2010 SILVER SPRINGS, MD. - Ranger Grant Hirabayashi (91) passed away peacefully on November 24, 2010 at his home. Hirabayashi, a Life Member of the Japanese American Veterans Association (JAVA), was...
www.findagrave.com
Last edited by a moderator: