Administrator
Staff member
Porter ​
David J. ​
PPA R Patrol ​
Sergeant ​
2156419 ​
Distinguished Conduct Medal ​
Italy 1944 ​
parent unit Royal Engineers (also served SAS)​
born 26.12.1922 St Helens,Lancashire​
son of Robert and Julia Porter of 45 Earl Street,St Helens,Lancashire​
enlisted 19.2.1942 Elgin,Banffshire​
glassworker in civilian life​
joined PPA May 1943​
KIA 10.11.1944​
see Roll of Honour for further info ​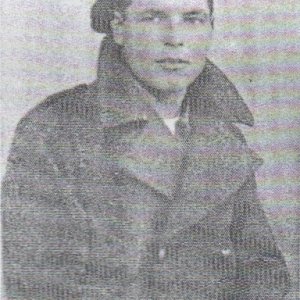 ​
ROLL OF HONOUR:
https://www.specialforcesroh.com/index.php?threads/porter-david-j-dave.204/
CITATION:
Distinguished Conduct Medal :

On 29 Jun44 at Castel San Pietro, Italy, Sgt Porter, in charge of a patrol of three, was ordered to reconnoitre a track leading to the village of Castel San Pietro. Finding the village apparently deserted, he entered it and in one of the houses he surprised a German Post. Two of the enemy were killed and a third one captured. When they came back into the street Sgt Porter's patrol came under heavy fire from three Spandaus concealed in the hillside above the village and also from a patrol of eight men armed with automatic rifles. With great gallantry and considerable skill Sgt Porter beat off the enemy who were attempting to cut off his retreat, and after two hours rejoined his own positions without suffering any casualties and brought back with him a prisoner and a German wireless set.

Recommendation by Major V. Peniakoff M.C. O.C. 1 Demolition Sqdn. P.P.A.
WEB LINKS:
https://www.specialforcesroh.com/index.php?threads/porter-david.57988/
Last edited by a moderator: