Administrator
Staff member
Rodgers​
Joshua P.​
75 Ranger Regiment (Company C,3 Bn)​
Sergeant​
​
27th April 2017​
22​
Evergreen Memorial Cemetery, Illinois. Memorial​
Born 22.08.1994 in Normal, Illinois​
from Bloomington,Illinois​
graduated Normal Community High School 2013​
entered service 2013​
Rangers May 2014​
on 3rd tour of Afghanistan​
KIA Achin,Nangarhar Province,Afghanistan​
​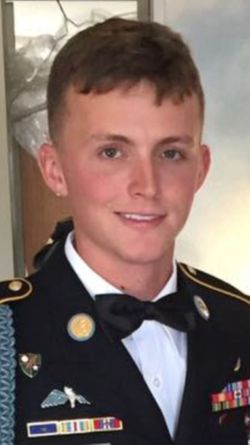 BLOOMINGTON — Army Ranger Sgt. Joshua P. Rodgers, 22, of Bloomington, was killed in action Thursday (April 27, 2017) in Nangarhar Province during a joint operation with Afghan forces. Josh was assigned to Company C, 3rd Battalion, 75th Ranger Regiment, and stationed at Fort Benning, Ga. He was...
www.findagrave.com
​
Last edited by a moderator: