Administrator
Staff member
Wenzel ​
Gregg David ​
Addis Ababa,Ethiopia ​
Civilian ​
​
9th July 2003 ​
33 ​
Cedar Park Cemetery,Paramus,Bergen County,New Jersey ​
born 18.11.1969, Manhattan, New York​
father Mitch Wenzel​
mother Gladys Wenzel​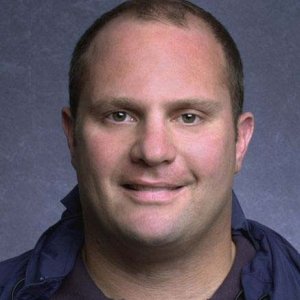 ​
Gregg David Wenzel (November 18, 1969 - July 9, 2003) was an operations officer of the Central Intelligence Agency killed in Ethiopia in 2003.
​
​
Formerly of Monroe,New York and Miami,Florida​
​
He was born in Manhattan, New York to Gladys and Mitch Wenzel, brother of Maura, Rachel and Heather. Wenzel spent his childhood years in the Bronx and in Monroe, New York. He was a graduate of Monroe-Woodbury Senior High School in 1987, and Binghamton University in 1991. He studied abroad at Tel Aviv University and received his Juris Doctor from the University of Miami School of Law in 1994.​
​
After graduating, Wenzel worked as an Assistant Public Defender for Miami-Dade County, Florida for three years. He then worked as Bar Counsel for the Florida Bar. Wenzel was a police academy instructor for the Miami-Dade Community College-North Campus School of Justice and Safety Administration, Assistant Public Defender for Dade County and also served on the Florida Bar Counsel where he tried Supreme Court cases.​
​
Wenzel was a ten-time marathon runner and finisher, three-time Ironman finisher as well as a world traveler. He was affiliated with many organizations, some of which include Chabad, the University of Miami Masters Swimming, The Florida Bar Speakers Bureau, The Florida State and Federal Bar (Southern District), FACDL, Dade County Bar Association (Young Lawyer's Division), Civil Litigation Committee (DCBA), Miami Runners Club and the Leukemia and Lymphoma Society Team in Training.​
​
At the time of his death, Wenzel was 33 years old, he was employed as a clandestine CIA officer and was stationed in Addis Ababa, Ethiopia until he was killed in a tragic car accident on July 9, 2003.​
​
On June 1, 2009 the CIA uncovered Gregg's identity as a clandestine services officer.​
​
Wenzel leaves behind his parents Gladys and Mitchell, his sister Maura and her husband George Liberopoulos, his sister Rachel and her husband Jay Caplan, his sister Heather and her husband Ron Sznol, his nephews Michael and Joshua and niece Jessica, his uncle Joe and his cousins Allison, Philip and Julie, and many friends. His memory will be instilled in the many lives he inspired and touched with his positive attitude and motivation toward life.
​
Last edited by a moderator: