Operation Date

07 September 1943 -
SUMMARY.
1. Planning
2. Dropping
3. Summary of Operation
4. Damage Inflicted
5. Casualties

REPORTS.
1.
Report by Lieutenant Bell
2.
Report by Sgt. Daniels
3.
Report by Cpl. Tomasso
4.
Precis of Report by Sgt. Robinson
OPERATION SPEEDWELL

1. PLANNING.
This operation was planned against railway and communications targets in the area North of Florence and Spezia.

Two main parties were detailed.

Group (1) Capt. Pinckney, Lieut. Bell and 5 - area North of Florence
Group (2) Capt. Dudgeon, Lieut. Wedderburn and 5 - area North of Spezia.

Only Group 1 will be dealt with in this report, a separate one will be issued for Group 2.

2. DROPPING.
Plane reached D.Z. after 5½hrs. flying on the night of 7/8th of September. Drop was made from about 7,000ft. in a gusty wind, velocity 20/25 m.p.h.

All members of the stick were contacted on the ground except Capt. Pinckney. Both containers were found, but the pannier was lost. Lieut. Bell injured himself on landing.

The aid raid sirens are reported to have sounded as the party dropped, and Lieut. Bell mentions that the D.Z. was searched the following morning.

3. SUMMARY OF OPERATION
Lieut. Bell decided to divide the party into two groups instead of 3 as originally planned. He took Sgt. Daniels and Cpl. Tomasso with him.

This party derailed a train in a tunnel on the Pistoia - Bologna line, and later derailed another on the Prato - Bologna line.

Having worked their way to the South of Florence, the caused a third accident of the Florence line.

Lieut. Bell's party returned through Central Italy and reached Allied lines at Alfedena on the 16th of November, having covered at least 250 miles in 73 days.

Sgt. Robinson's party consisting of Sgt. Stokes and Pvt. Curtis, derailed a train on the Bologna - Prato main line, but then changed into civilian clothes and started the return journey by train as far as Rimini.

Sgt. Stokes was left in the Fabriano area suffering from rupture, and Sgt. Robinson and Sgt. Curtis reached our lines at Frosilone on the 30th of October, after 54 days absence.

4. DAMAGE INFLICTED
Lieut. Bell; three trained derailed
one truck ambushed

Sgt. Robinson; one train derailed.

5. CASUALTIES
Capt. Pinckney was never found after drop, his voice was heard so he must have reached the ground and remained conscious.

Sgt. Stokes was left in Fabriano area on the 7th of October 43, suffering from rupture.
Report by Lieut. Bell
REPORT BY LIEUT. A. GREVILLE BELL, 2 S.A.S. REGT.
​
D.1

Took off at 1830 hrs., no wind and good visibility, reached D.Z. after 5½ hours flying. No flak encountered as far as I am aware, the pilot took very evasive action crossing the coast. Pilot did one run up over D.Z., turned in, and stick left of S.E. course. Height believed to be 7000 feet, visibility bad, heavy ground mist, and gusty wind, 20-25 m.p.h. As I left the plane, I heard the Air raid alarm sounding in Castiglione. All containers came away correctly. Very fast stick, but owing to height from which dropped personnel drifted away from each other. After five minutes in the air, I released my harness as I believed that I was going into the lake, however I drifted away, so got back into my harness again. Made very bad landing in rocks on mountain side and received injuries to head, back, and ribs (subsequently discovered that I had broken two). Helmet definately saved my head. Proceeded to containers, and awaited arrival of others. All appeared except Captain Pinckney, and then hid containers and 'chutes, proceeded up mountain south of Castiglione. Challenged by senty presumably guarding hydro-electric plant on lake. Altered course slightly and reached top of mountain at 0400 hrs. In very great pain, took half grain morphine and again at 0900 hrs, hardly able to breathe.

D.2

I now decided to split the party into two, instead of three, since I was not certain that I would be able to continue, owing to injuries. During the morning a truckload of soldiers arrived and searched the D.Z., result unknown. Divided up what kit we had, 160 lbs. of plastic, 4½ lbs. of cheese, 2 tins of Sardines, tea, and biscuits per party. At dusk we split up and moved off to railway Poretta - Pistoia. I ordered Sgt. Daniels to take charge of my party as I was unable to think clearly. Crossed mountain and lay up just south west of second lake.

D.3

Walked again, but was in great pain, and was finished after two miles, decided to have one more nights rest and if not able to keep up would send Daniels and Tomasso on without me. (One grain of morphine in two doses)

D.4

Ribs felt better and beginning to knit, so decided to carry on, though every time I fell there was an unpleasant grating noise. Typical days food at this time 4 biscuits, 1½ ozs. cheese per man, lots of water. Country very broken and precipitous in this area and going very slow, much cover however. Reached mountains above road junction south of Peretta going past several houses as dawn was breaking.

D.5

Head now normal, took over again from Daniels. Large German armoured column came through road junction and took road east. Moved south parallel with road and railway, and went on railway to recce point for demolition. Chose tunnel which was unguarded.

D.6

Fixed charge (Feg Signal) 150 yards inside tunnel and retreated up mountain side. At 2205 hrs we heard a fairly fast train approaching from North, it entered tunnel and set off charge causing the power lines to short circuit. We were unable to see the results, but judging by the noise I believe the train to have crashed. No traffic observed on this line during the day. Beginning to get very hungry.

D.7

Moved off towards next line. Very trying not knowing the news about main army. Ribs merely hurt now, but not impossibly.

D.8

Found some potatoes and tomatoes to eke out of rations, getting very weak through hunger, but do not wish to ruin our chance of operation by going to houses for food until we have finished all our explosives.

D.9

Continued towards eastern railway.

D.10

Getting worse through lack of food, could only make five miles this night.

D.11

Reach railway south of Vernio, and recce'd line.

D.12

Failed in this operation. Placed charge on the right hand lines for south bound train. We were told definitely, before we left, that railway traffic keeps to the right. Train came down on the left line, and we blew the charge (Pull Switch) before we could see what had happened. One line put out of action temporarily at least.

D.13

Found grapes and tomatoes (a few), ate about ten pounds of grapes each. Repeated charge about one mile south of previous night with Fog Signal. Train of 12 mixed goods carriages blew charge, and definitely came off the line, tearing up some length of rail, judging by the noise. Cannot say whether or not train broke up. There were some personnel casualties as screams and groans were heard.

D.14

Terrific concentration of rail traffic in this area waiting to get through on single line. Started south.

D.15

Rations finished, very weak. Went down to house and acquired a little bread and apples. People very frightened when we said we were Germans.

D.16

Kept south, making slightly towards east of Firenze.

D.17

Crossed main road in Vaglia, walked through German convoy parked in village apparently unguarded. While trying to buy food heard that there was a reward of 1800 Lire for prisoners, and 10,000 Lire for parachutists.

D.18

Reached Villa of Marquese Roberti at Fiesole who fed us royally, as her sister happened to be a family friend of mine.

D.19

Lay up at Fiesole and rested. Watched Americans bomb Firenze from a great height. All bombs fell in the tenement area and casualties were estimated (minimum) as 4,000. Anti-American feeling in Firenze very strong (Trains were running again ten minutes after the all clear).

D.20

Left to cross Arno. Rain started and we were wet through, lay up under doubtful cover of parachute.

D.21

Rain worse, wet through now for 48 hrs.

D.22

Still raining, exhausted, cold and wer. Reached Compiobbi, stole a boat (sanding through chain with saw in 'A' Force knife). Crossed Arno.

D.23

Reached Monte Acuto, estate of Conte Blaise Polglietti (half English) who has just escaped from concentration camp where he had been put for being anti-Fascist. He has been wonderful to British P.O.Ws. He fed us and dried us, and put me in touch with some partisans.

D.24

Decided to spend a little time trying to organise these partisans. They had a great deal of armament and much ammunition. The partisan Doctor told me my ribs were broken, but are beginning to knit. Still cant breathe properly.

D.25

Met General Yankowitch, C. in C., Yugo - Slav Army with some of his staff who were hiding in these mountains.

D.26

Italians a little reluctant to do anything in way of operations.

D.27

Got a party away in charge of Yugo - Slav Engineer Captain, on telephone wire cutting.

D.28

Bought civilian clothes and went into Firenze to confirm Italian rumour of German demolition preparations. All bridges over he Arno except Ponte Vecchio were prepared for demolition. Two big ones were guarded. Two large areas of Firenze are forbidden to civilians, one being railway station area. Had an ice at the Loggia Bar is Piazza Michel Angelo, full of German Officers and O.Rs. mostly drunk, who were paying for about one drink out of five. The beer in this Bar is very bad.

D.29

Took Daniels, Antonio Randazzo and Ratomir Kalocira (Jugo - Slav) off on an operation against railway north of Incisa. Reached line and recce'd

D.30

Placed charge which was blown by heavy south bound train. Could not see result, but power lines were not broken. However, civilians swear there was a train wreck in this area on this night.

D.31

Returned to Lincontre (Partisan H.Q.) Wire party came into report cutting telephone wires on 12 roads radiating from Firenze. Decided that partisans were worthless and were not going to be of any use, so decided to move on.

D.32

Reached Peggia.

D.33

Marched 6 miles.

D.34

Castelnuovo.

D.35

Monciano (given 20 cigarettes and a bottle of bad brandy)

D.36

Dudova.

D.37

Calione.

D.38

Monte Calvoli. Had two narrow escapes with German transport crossing road.

D.39

Marched to Petroio.

D.40

While marching along near village of Foursa, were caught on the road by a German truck. Unter Feldwebel got out and opened fire with an automatic, we opened brisk fire with Carbines, and two Germans surrendeded. Identified as Luftwaffe on route from the coast to aerodrome as Lake Trasimene. We ditched the truck which has six bullet holes through the engine, and told the Germans to clear off which they did quickly. I was reluctant to shoot them as we were near the house of an English Marquis who had helped a great many P.O.W. and I was afraid of reprisals. Lay up at Spineta where we met three P.O.W.

D.41

Remained at Spineta because of rain.

D.42

Crossed road and railway near Monte Leone. Railway guarded by parachutists. Also heard that one Bn of parachutists were searching for us as a result of the truck incident.

D.43

Liberator dropped a bomb about 200 yards away from us. Large columns of smoke rising from direction of Viterbo.

D.44

Caiello.

D.45

Stopped at farm on edge of Tiber, south of Titignano. Met three South African P.O.W.

D.46

Rested one day.

D.47

On to Camerata.

D.48

Crossed Rome - Firenze road south of Acquasparta. Met another South African.

D.49

Crossed railway in daylight.

D.50

Crossed road and river Mere between Fierello and Arone. Two Germans had been shot here by British P.O.W. Place alive with Germans. River very deep and swift and most difficult to cross. Italians said that R.A.F. had bombed a dam in the mountains.

D.52

Babone, Leonessa.

D.53

Cacinu - huge gap in the mountains, excellent D.Z. for gliders and parachute drops. Quite secure, only 7 or 8 houses.

D.54

Scopeta. We waited here for the next two days since the local mayor got in touch with us, promising us 40 Kgrams of Gelignite. While here we lived in a shack on the edge of the village. During the night 55/56 we were informed on by a German Spy, and at dawn of D.56 the village was surrounded by two lorry loads of Infantry and we only just managed to escape onto the mountains in civilian clothes. The Germans did not find out kit, but our Italian Allies did and stole the whole lot, including uniform and weapons. By threats we managed to retrieve 2,000 Lire, one suit of overalls and three Carbines (One minus a sling). Owing to the behavior of the Italians in this village, we were held up for a bout a week, trying to obtain battledress in exchange for our civilian clothes with prisoners, of whom there were about 40 living in this village. This we eventually succeeded in doing and left left on D.60

D.60

However I have promised the village of Scopeta that as soon as British troops reach it, it will be burnt to the ground. Although there is, I am glad to say, a good change of the Germans doing that before we arrive. Reached Lucoli.

D.61

Crossed M. Cogno in a snow blizzard, snow at about 1000 metres. M. Cagno 2152 metres. Lost in snow for several hours and on verge of collapse, we managed to find food and shelter in the nick of time, at Rovere.

D.62

Snow the whole way. Daniels and I have slight snow blindness, I have a touch of frostbite where there is a hold in my boot.

D.63

Secinaro. Met two officers, one from No. 7 Commando, and one from R.A.F.

D.64

Crossed Rome - Pescara road near Castel Di Iere. Walked into German A.A. postion. (4 - 37 mm. guns) walked out again, walked into column parked on road, walked out again, walked into one 37 mm. A.A. gun position near railway bridge at Goriana.

D.65

Crossed road at Anversa Station (German Motor transport park), passed over M. Gensanna, and spent night in snowstorm.

D.66

Came down to Frattura, no Germans, bought bread at 30 Lire per Kgrms. Normal price 3 Lire.

D.67

Staying in cave near Frattura, waiting for news.

D.68

Daniels very ill with dysentery.

D.69

Daniels much worse, and taken into village by Italian woman. Weather very bad, snow and high winds. All people say it is impossible to get over M. Greco, and even then you cant get through the lines. We say nonsense, but many P.O.W. have turned back.

D.70

Daniels a bit better - news is better but unreliable. Party of 50 make an attempt to get through.

D.71

Daniels came back to the cave from Frattura as the Germans had been in after prisoners, he decided he felt well enough to start next day.

D.72

Started off for Monte Greco. 1½ meters of snow at 1500 meters, but hard. Crossed between Greco and Pratello, and then halted at night at sheep cabin. About 30 Italians here, who told us it was impossible because :
(1) weather too bad.
(2) too many Germans.
(3) Sangro impassable.

D.73

Started off at 1445 hrs. reached the forward German positions at 1630hrs. and awaited darkness, picked our way across three or four strong points or guns, and crossed Sangro just east of Alfedena. Neither German nor our own Infantry encountered south of River Sangro, and we reached the 169th Field Regt. at 0200 hrs. in the morning, on the 18th November, 1943.
APPENDIX 1


LIEUT. RATOMIR KALOCIRA of the JUGO - SLAVIAN NAVAL RESERVE.

This man, who was captured by the Bergamot Division while serving under General Tito as a Partisan, was one of the guerillas who I tried to farm at Lincontre, near Firenze.

He was the only man of any use of the whole band, and when I left to cross the lines, I decided to take him with me, since he knew the area between Firenze and Sulmona. A fluent Italian speaker, he proved invaluable at getting us food which was a big problem, since, as we were armed, the civilians were frightened to help us.

This man wished to join the Regiment as a Pet., and I believe he would be extremely useful. His is intelligent and fearless, in a Slavian way, and is a good shot with all weapons.

He is definitely not officer material, but has told me that he does not with to be an officer, except in his own unit.

For any operations in Italy, or the Balkan countries, he would be invaluable. He is prepared to go on operations straight away, if necessary, without a parachute course.



APPENDIX 2


THE GERMANS AND OUR ESCAPED P.O.Ws.

Most P.O.Ws. who had the initiative to leave their camps against the orders of their S.B.O. have attempted to cross the lines. Those that were warned away by the Italians when the Germans were tardy in taking over their camps, have as a rule stayed within 10 miles or so of their camps. At Aquila, for instance, on the night of the Armistice - according to the P.O.Ws own story - the gates were thrown open, and prisoners went out and got drunk, beat up the town, and then broke into the camp to sleep. They stayed in the camp at night until the Germans came, when about half of them bothered to escape, and went to nearby villages like Scopeta, where they are being recaptured at the rate of about five per week.

The Germans are treating out prisoners very well when they are recaptured, and many have escaped off trains which seem to have very few guards on them.

An example of German treatment towards British prisoners : -
At Frattura they recaptured four men who were ill, and without boots, leaving a guard on our men the Germans went off to the village, and stopped at the first house, ordered them to prepare a hot meal. hey then stole four pairs of boots, and three mules, and took them back to the prisoners so that they could go down to the town in comfort.

Germans dressed as civilians, and accompanied by Fascists, have been employed in catching P.O.Ws in the mountains. My source of information on this is a British Officer who was caught by a German soldier in civilian clothes, and subsequently managed to overpower him and escape. He had the German's binoculars.

Italian civilians, and British P.O.Ws have stated that anyone even bearing arms has been shot out of hand by the Germans, and have quoted instances of four parachutists East of Aquila, and an unknown number in the vicinity of Chieti.

Where German soldiers have been shot by civilians, hostages at the rate of 30 Italians to one German, have been executed. This seems to me a good system.

Many British P.O.Ws recaptured by the Germans, have been kept in Italy for labour, and not sent into Germany directly. Vide Aquila cage is half full.



APPENDIX 3


MEDICAL

(a) All of us suffered almost constantly from dysentery which we found very weakening, as we soon ran out of Sulfanilamide. This was worse during the grape season (naturally), and during the time we were in the snow.

(b) When we started to get bread after our 2½ weeks of starvation, Sgt. Daniels and Cpl. Tomasso suffered vey badly with pains in their stomachs.

(c) While in the snow, Daniels and I both suffered slightly from snow blindness. I contracted slight frostbite, where there was a hole in my boot.

(d) After I broke my ribs I used 2 - 1 grain Syrettes of Omnopen, ½ grain at a time, and found that I was able to march almost normally for 3 hours after each dose, and almost without conscious pain, but could not think straight, and became rather querulous.

(e) Any cut of scratch we found immediately turned septic, but was quickly cured by Sulfadiazine ointment.

(f) Our teeth, gums, and the roofs of our mouths, were tore and tender a great deal of the time.

(g) We had no trouble with our feet at all due to marching.

APPENDIX 4
SOME SUGGESTIONS FOR FUTURE OPERATIONS

1. FOOD.
I consider the food we took to be most inappropriate and was a very bad choice on our part, consisting as it did of cheese, sardines, biscuits, sugar, and compo tea. If operations thake place in a country where the population is friendly, and it will be possible to obtain a bulk diet (i.e. bread, etc.), I suggest 'quality' should be carried, such as :-
(a) Tubes of mile (R.A.F. escape pack type).
(b) Tubes of meat or chicken jelly.
(c) Horlicks tablets.
(d) A great deal of compo tea, which is absolutely invaluable.
(e) Iron Ration Chocolate. (Ordinary chocolate is value-less because when one is hungry, the temptation to eat it is overpowering, since it tastes so nice.)
(f) Ordinary sugar.
(g) Tablets to counteract lack of vegetables.
(h) Chewing gum.
When even a basic bulk is hard to get, I suggest :-
(a) Biscuits.
(b) Porridge oats, sugar, and powdered milk, made up the same way as 'compo' tea. This would be very light and take up little space, but when mixed and cooked with a good deal of water should be very nourishing. Dried fruit is a good idea.
2. WEAPONS
The carbine is an excellent operational weapon, unless the operation is definitely anti-personel, when a heavier automatic weapon is really necessary.
Automatic pistols are not good on a long operation if bad weather is expected.
The 'A' Force knife is extremely useful, and we found occasion to use wire cutters, and saw.
3. BOOTS
American Boots are entirely unsuitable for an operation liable to last over 4 weeks. They are also useless and even dangerous on wet rock or mud. However, in good conditions, they are ideal for short periods, being both comfortable and silent. The S.U. boots I consider to be ideal for any operation at all.
4. MAPS
When we reached the river Tiber, we were off our 1/250,000 map, and had to use our cloth maps, which are almost useless. For all operations, I think it is better to have too much coverage than too little, since maps do not weigh much.
5. WIRELESS
We would have been glad to have a walkie - talkie set, since it is impossible to get the truth out of an Italian, and they were too frightened of the Germans to listen to Radio London. It was rather depressing, and very lowering to the moral of the troops not to know where our army was.
6. CLOTHING
American overalls are unsuitable for anything but a hot climate. I suggest the S.O.E. camouflaged overalls and jumping jackets.
Italian Rucksacks are very good and comfortable to carry.
Sleeping bags are unbelievably efficient, but need a waterproof cover for snow.
A great many pairs of socks and spare boot laces should be carried.
Some form of hood or Balaclava is better than the beret for cold weather.
8. GENERAL
These we found to be a very handy and easily controlled party for this particular type of operation.
Boldness pays at night. Nervousness is apparent to a sentry immediately.
Report by Sgt. Daniels
REPORT BY SGT. DANIELS.
Left Kairouan 7 Sep, 43, 1830 hrs, with Capt. Pinckney's party, consisting of 7 mens (Capt. Pinckney, Lieut. Bell, L/Sgt. Stokes, Sgt. Daniels, Cpl. Tomasso, and Pct. Curtis)

Dropped area Castiglione 2315 hrs, 7th Sept, 43. A very high drop, but good D.Z. Lieut. Bell hurt his ribs very badly, and was in great pain. We lost Capt. Pinckney. Owing to the great height from which we dropped, the stick was spread over a great area on the ground. Our orders were to remain in the D.Z. until No. 1 contacted No. 2, and so on back to the containers, but owing to the great area covered by the stick, this was not practicable. Cpl. Tomasso heard Capt. Pinckney talking to him, and waited for him. Sgt. Robinson contacted Cpl. Tomasso, and both waited, but he never turned up. An Air Raid warning sounded when we came down. We stayed in the area for two hours looking for Capt. Pinckney, and the last pannier, which was very light and probably had drifted a long way. Then we moved of onto a large hill, and after hiding containers, stayed under cover for the next day. Lieut Bell was still in great pain. He decided to split into two parties.
Party 1. Lieut. Bell, Sgt. Daniels, Cpl. Tomasso.
​
Party 2. Sgt. Robinson, Sgt. Stokes, Pct. Curtis.
​
Party 1 moved westwards to single line railway track south a Poretta. On 6th day we placed a charge in a tunnel which derailed a train, probably a passenger train, at about 2200 hours. We used a fog signal and 4½ lbs. of explosives. Train detonated charge, but although only 400 yards away, we could not see results, except for terrific electric flashes. There was silence after explosion. We noticed no movement on the railway except for what sounded like small trollies for the whole of the next day. Lieut. Bell decided not to operate on that line again, but moved south east to Prato - Bologna line, approx 2 miles south of Vaglia.

We operated in that area using pull switch and 6 lbs. of plastic, but missed train owing to train travellin south, on left hard line. Decided to operate next night half a mile further south. Operated using fog signal and 6 lbs. explosive. Again the train was travelling south on left hand line, it detonated the charge, and I believed it was derailed, but it did not turn over. It was a Goods train. Moved south, past Fiesole, and crossed the River Arno in a stolen boat. The weather was very bad, and it rained for three days. We were very wet and miserable. Here we met Italian Partisans, and stayed with them for approx. 10 days, trying to organise them, but the majority of them were no good. One party did cut some telephone wires however. We operated from the area North of Incisa. The charge was rather makeshift, owing to a shortage of cortex. A Jugo - Slav officer was operating with us. We could not see the result of the explosion, but we heard from Italians that there had been a train accident in that area. We returned to hut, but decided to move back to British lines. We moved of with Jugo - Slav as guide, and decided to walk by day when ever possible. We passed near Piglione, Palazzuolo, Montipulciana, and met a German trunk rear Montipulciana, shot it out with German Sgt. and driver, took them prisoners, and ditched truck after making it useless. Let Germans free after ensuring no phone in area. Montigabbione, Aquasparta, N. of Terni, Barbone west of Aquila. Stayed in the village of Scopeta for four or five days, but were chased out by Germans, who thought we were operating with wireless. We moved west of Sulmone, to village of Fratura. I was sick for four days with dysentery. Met many prisonors who said it was impossible to cross the River Sangro, owing to heavy fortifications, but we decided to try. Got through without interference. Crossed Sangro east of Alfedena, and rejoined 5th Division at Rionero at 2355 hrs. 19th November, 1943.
Report by Cpl. Tomasso
REPORT BY CPL. TOMASSO. NO. 3058849
We landed near the village of Castigliano, east of the lakes. Owing to the height we were dropped from, the stick was well apart, and in a semi-circle.

Captain Pinckney's orders were that No. 1 would pick up No. 2, and so on until were all together. I landed about 75 yards from an isolated farm on the side of a hill. Captain Pinckney landed about 300 yards from me round the side of the hill, but out of sight. He called me by name, which was usual, as there we two N.C.Os. (Sgts. Stokes, and Robinson) between us, and I answered. I waited for an hour on them coming up. All the time I could hear noises coming from the direction of the containers. After about another ten minutes had passed, Sgt. Robinson found me waiting where I had landed. I asked him about Captain Pinckney and Sgt. Stokes, but he said he never saw them. Both of us then decided to make for the place where the noise as coming from, after waiting another twenty minutes. On arriving there, we found Lieut. Bell, Sgt. Stokes, Sgt. Daniels, and Pct. Curtis getting the containers emptied. Of the pannier there was so sign. We looked around for it, but was unsuccessful.

All of us then waited for Captain Pinckney, but after a further hour had passed, Lt. Bell decided that we should move from the D.Z. We buried the containers, and climbed up the mountains just before daybreak. We lay up all that day in the woods nearby. Lieut. Bell then organised us into two parties :-
1. Lieut. Bell, Sgt. Daniels, Cpl. Tamasso.
​
2. Sgt. Robinson, Sgt. Stoker, Pct. Curtis.
​

That night we moved off to our respective areas. On the 6th night we did our first demolition on the railway. We laid our charge in the tunnel near road junction, south of Paretta, ignition by means of the fog signal. We then waited a little way off for results. We had only just stopped when we heard a train coming at a decent speed, roughly about 25 miles per hour. Suddenly there was a loud explosion, and lots of sparks came from the electric wires overhead. We did not see the dammage owing to the tunnel, but the train definitely stopped. All the next day no trains on that line, except for what we think was repair gangs going backwards and forwards.

12th day - We then moved off to another railway further south, where we laid our second charge, south of Vernio. This was unfortunately a couplete failure. We were told that south bound trains were on the right hand line. On this charge we used a pull switch, and pulled the switch as the train approached, but it was on the left hand line.

13th day - The next night we laid our third charge on the same railway, ½ mile further south. This was more successful. It was a goods train which passed over the fog signal, and blew the charge. It ran of the lines, but did not capsize.

From there we moved to about four miles south of Firenze. We stayed there for about 8 days, trying to organise the partisans, but we were not successful, as they were not dependable.

On the 29th Day, Lieut. Bell and Sgt. Daniels, with the aid of 2 guides, went to lay the 4th charge, leaving me behind, as two was enough to do the demolition,

After they returned we started off for the British lines, taking with us a Jugoslav officer, who was very anxious to join the British Army. Near the village of Montepuluano, we were observed by an Italian truck driven by Germans. We had a slight tussel, and destroyed the truck.

From there onwards, we kept to the high mountains.

On the 73rd day we crossed the lines, 1 mile east of Alfedena, crossing the River Sangro at about 2000 hrs, at Pratture, 12 miles North of Alfadena, Sgt Daniels took ill, holding us back for four days.

After crossing the German lines, we reported to the 5th Division.
Precis of Report by Sgt. Robinson
PRECIS OF REPORT BY SGT. ROBINSON

Sgt. Robinson, Sgt. Stokes, and Pct. Curtis, split from Lt. Bell's party on the 9th September 1943, and set out for their objective on the Bologna - Prato railway line.

They reached a point overlooking the line on the 13th of September. On the 14th of September they laid their charges fog-signal fashion between a station and the mouth of a tunnel, hoping in this way to out both tracks and block the tunnel. They observed the charge explode but were unable to assess damage caused.

On the 21st of September they joined up with a band of Italians, but split from them on the 24th September, as they considered them useless.

After this they changed into civilian clothes, dumped all their equipment, and made their my by train to Rimini. From here they started out on foot southwards in the direction of our lines.

On the 7th of October Sgt Stokes was left in a farmhouse suffering from rupture, and Sgt. Robinson and Pct. Curtis moved on alone. They finally got through to our lines and contacted Canadians on the 30th of October, 1943.
Personnel Involved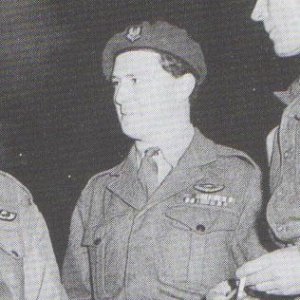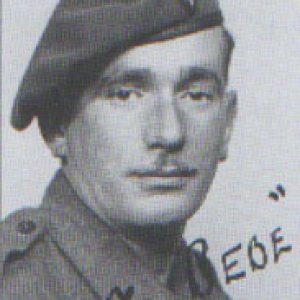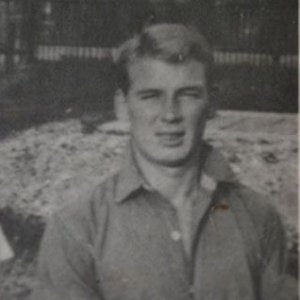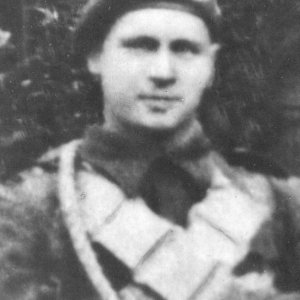 Pinckney, Philip Hugh
Greville-Bell, Anthony
Daniels, George Douglas
Tomasso, Pete
Robinson, Joseph Henry
Stokes, Horace Leonard
Curtis, Leonard William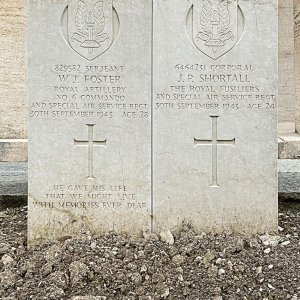 Dudgeon, Patrick Laurence
Brunt, Bernard Oliver
Wedderburn, Tom
Challenor, Harold Gordon
Foster, William Johnstone
Shortall, James Patrick
---
DSO - Greville-Bell, Anthony
This officer was one of a party of 2 offrs & 5 men dropped by parachute North of Florence on 8 Sep 43, with the object of disorganising enemy railways & communications. Despite two broken ribs and other injuries sustained when landing in rocky country, Lt Bell took command of the part as the other office was missing after the drop. Although in great pain he lead the party for another 24 hours after which, finding himself forced to keep taking morphine on account of his injuries, he handed over command of the party to the senior N.C.O. although continuing to keep up with the party as well as he could. Two days later he felt well enough to re-assume command, and continued to lead his men under conditions of great hardship owing to lack of food and bad weather. With his party he derailed one train in a tunnel on the Pistooia - Bologna line, and later another on the Prato - Bologna line. Working round to the South of Florence they derailed a third train. Three weeks after dropping Lt Bell, on the way back through Central Italy towards Allied lines, organised a band of Italian partisans in telephone wire cutting and train-wrecking operations. On the fortieth day his party had a brisk exchange of fire with a German mobile patrol, taking 2 German prisoners, scattering the rest of the patrol and destroying a truck.

73 days after dropping Lieut Bell brought his party intact through enemy lines, after a march of over 250 miles.

This officer showed outstanding powers of leadership and unfailing judgement in most difficult circumstances. He was an inspiration to the small force under his command.
MM - Daniels, George Douglas
This NCO was dropped North of Florence on 8 September 43 and returned to our lines 73 days later. The commander of his stick Lieut Bell, 2 S.A.S. Regiment, broke two ribs on landing and being in considerable pain for three days, handed over command of his party to Sgt. Daniels while he was taking morphine to ease the pain. Sgt. Daniels succeeded in keeping Lieut Bell with the party, and was conspicuous throughout the operation during which three trains were sabotaged and much other damage to enemy L of C. By his leadership he made the operation a great success when failure seemed likely.
MM - Challenor, Harold Gordon
This N.C.O. was dropped by parachute near Borgo val di Taro, north of Spezia, on the 7th Sept 43. The total detachment consisted of 2 officers and 4 O.R's. After landing the detachment split, L/Cpl. Challenor accompanying one officer. This small detachment succeeded in derailing two trains on the Spezia - Parma line on night 14th of September at a point north of Pontremoli. Again on night 18th September a third train was derailed south of Villafranca. Having no further explosives the detachment started to return to our own lines. During this time the enemy were continually searching for escaped P.W. and on 27 December the officer 20 Jun. was captured. L/Cpl. Challenor continued southwards alone; he was captured north of Chieti but succeeded in escaping later from Aquila P.W. camp. He continued south and on 5 April 44 was again captured while attempting to pass through the enemy lines; on the 7th of April he again escaped and reached our lines.

Throughout the seven months spent behind the enemy lines this N.C.O. displayed the highest courage and determination.