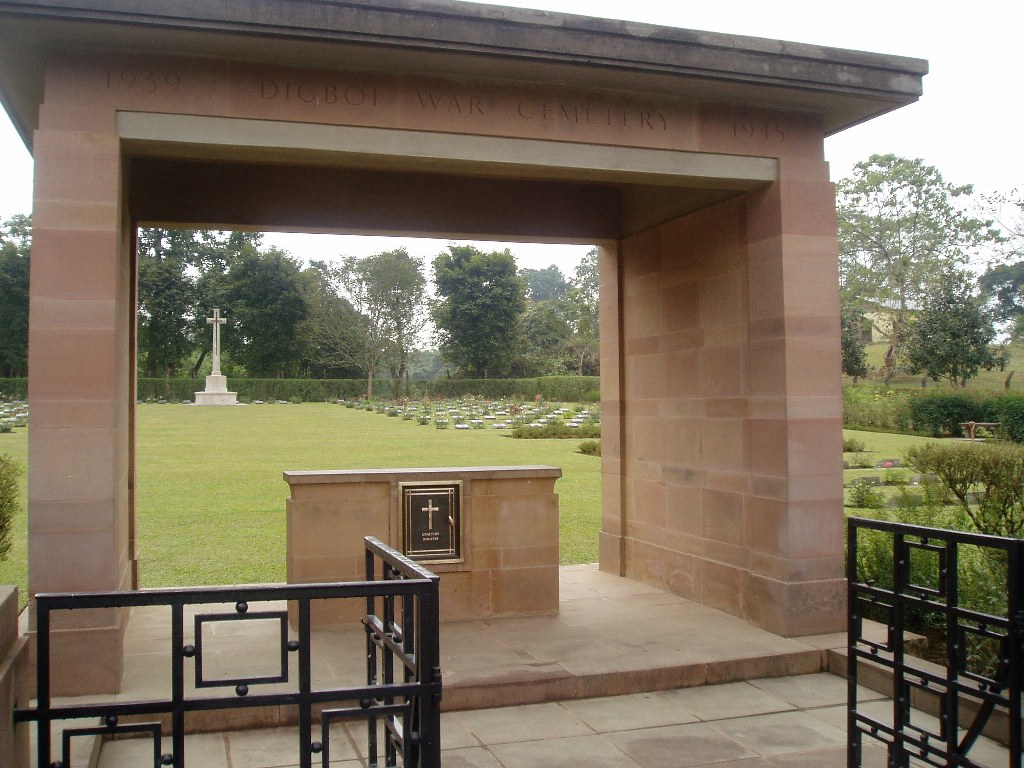 DIGBOI WAR CEMETERY
HISTORY INFORMATION
During the Second World War the state of Assam, in India's Eastern Command, was an operational area of the Burma Campaign. Digboi, in the north-eastern corner of the state, near the Burmese border and on the road to Ledo, was on the lines of communication, and a military hospital was established there.
Digboi War Cemetery was started for burials from the hospital and at the end of the war contained 70 burials. Later, the Army Graves Service brought in further graves from burial grounds in Panitola, Jorhat, Margherita, Tinsukia and Ledo, where permanent maintenance could not be assured, and one from the US Military Cemetery at Shingvuoiyang in Burma.
Originally the cemetery stood on a small spur rising sharply from the main road, but an earthquake in 1950 caused cracks and subsidence, one fissure extending the full length of the cemetery. Subsequent landslides occasioned by heavy rains, particularly in 1953, so endangered the cemetery that it became necessary to move the graves to the present site which is not likely to be affected by erosion.
The cemetery now contains 197 Commonwealth and 3 non-Commonwealth (1 Italian, 1 American and 1 Belgian) burials of the Second World War.