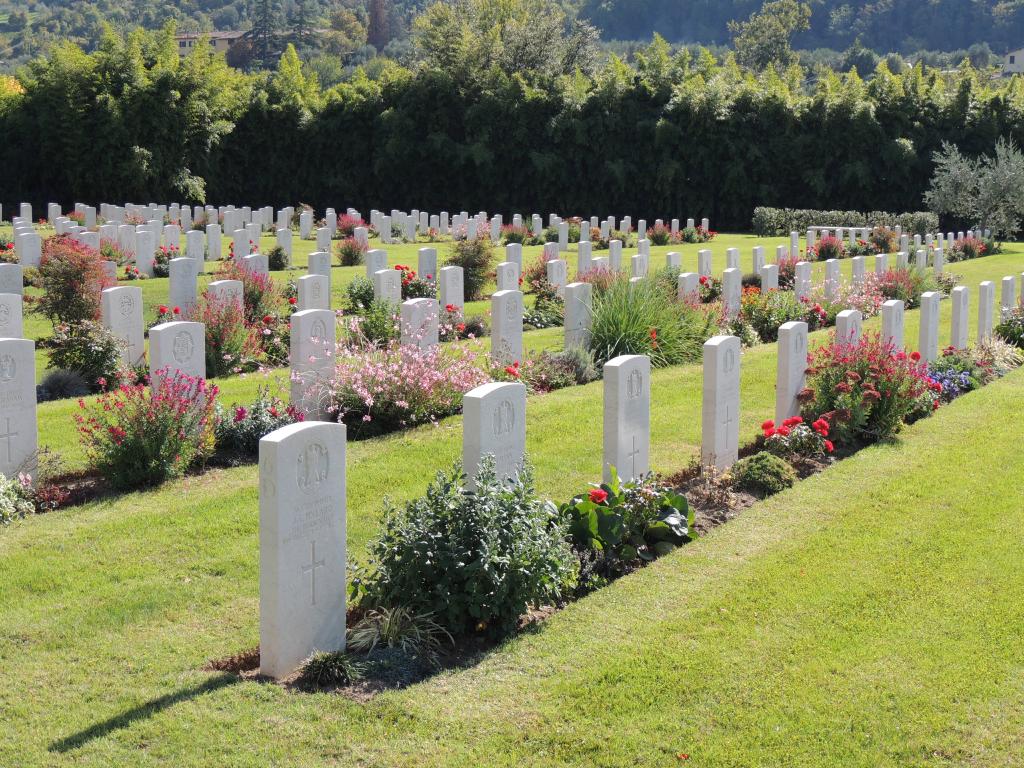 FLORENCE WAR CEMETERY
HISTORY INFORMATION
On 3 September 1943 the Allies invaded the Italian mainland, the invasion coinciding with an armistice made with the Italians who then re-entered the war on the Allied side.
Following the fall of Rome to the Allies in June 1944, the German retreat became ordered and successive stands were made on a series of defensive positions known as the Trasimene, Arezzo, Arno and Gothic Lines. Florence, which was taken by the Allied forces on 13 August 1944, was the centre of the Arno line and the point from which the attack on the German Gothic Line defences in the Apennines was launched.
The site for the war cemetery was selected in November 1944 for burials from the hospitals established in and around Florence but the greater part of those buried here lost their lives in the fighting in this area from July to September 1944.
After the war, 83 graves were moved into the cemetery from nearby Arrow Route Cemetery, when it proved impossible to acquire the site in perpetuity. Most of these burials were from the fighting in the Apennines during the winter of 1944-1945.
Florence War Cemetery now contains 1,632 Commonwealth burials of the Second World War.