Administrator
Staff member
Baker ​
Harold Leroy​
U.S.N. Seal Team 1 (Det Golf) ​
Radioman Second Class ​
Navy Cross ​
Mekong Delta,South Vietnam 1970 ​
born 3.9.1945 Fort Bragg,North Carolina
son of Charles Edward and Evelyn (nee Thomas) Baker
retired as Boatswains Mate First Class
resided Imperial Beach,California
died 7.2.2004 Aberdeen,North Carolina
Mount Hope Cemetery,Southern Pines,Moore County,North Carolina​
​
Harold Baker was born on September 3, 1945, at Fort Bragg, North Carolina. He enlisted in the U.S. Navy on June 29, 1964, and completed basic training at NTC San Diego, California, in October 1964. His first assignment was aboard the submarine tender USS Nereus (AS-17) from October 1964 to May 1965, followed by Radioman A School at NTC San Diego from May to December 1965. Petty Officer Baker served at U.S. Naval Communications Station Yokosuka, Japan, from January 1966 to October 1967, and then attended Underwater Demolition Team Replacement Accession training at Naval Amphibious Base Coronado, California, from October 1967 to March 1968. His next assignment was with Underwater Demolition Team ELEVEN (UDT-11) at NAB Coronado from March 1968 to February 1970, followed by service with SEAL Team ONE at NAB Coronado from February 1970 to July 1972. During this time, Petty Officer Baker deployed with his Team to Southeast Asia from July to December 1970. He served with UDT-12 at NAB Coronado from July 1972 to September 1975, and then returned to UDT-11 at NAB Coronado from September 1975 to December 1978. Petty Officer Baker next served with Inshore Undersea Warfare Group ONE at NAB Coronado from December 1978 to December 1979, followed by service with Naval Special Warfare Group ONE at Coronado from December 1979 to January 1981. He then served with UDT-11 at NAB Coronado from January 1981 until the UDT Teams disbanded and were absorbed into the SEAL Teams in 1983, serving with SEAL Team ONE from 1983 until his retirement from the Navy on July 1, 1984. Harold Baker died on February 7, 2004, and was buried at Mount Hope Cemetery in Southern Pines, North Carolina.
​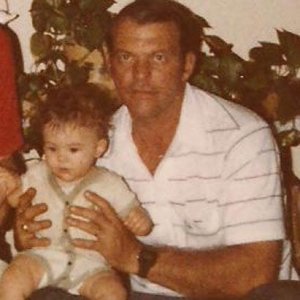 ​
CITATION:
His Navy Cross Citation reads:

For extraordinary heroism in action on the night of 20 December 1970 while serving as the rear security for a five-man Sea-Air-Land Team ONE patrol on an interdiction mission deep within enemy territory in the Republic of Vietnam. Immediately after inserting ashore, the patrol came under withering enemy fire from automatic weapons, grenades, and rockets, mortally wounding the patrol leader and the automatic weapons man, and critically wounding the patrol's radioman and Vietnamese guide. Although he was not wounded, Petty Officer Baker found himself in the river waters struggling to keep his head above the surface. Through sheer determination, he pulled himself and the body of a fallen comrade onto the bank and then returned a heavy volume of automatic weapons fire toward the enemy in an effort to stave off an assault on the squad's position. Subsequently, Petty Officer Baker administered lifesaving first aid to the two wounded members of the patrol and directed the recovery of the bodies of the patrol leader and the automatic weapons man. By his great personal valor and fighting spirit in the face of heavy enemy fire, he upheld the highest traditions of the United States Naval Service.
Last edited by a moderator: