Administrator
Staff member
Brown​
Steven J.​
SEALS​
Chief Boatswain's Mate​
​
Silver Star​
Enduring Freedom, 21st May 2006​
home town Stevensville, Michigan​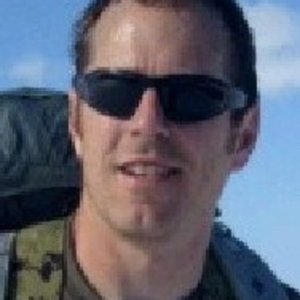 ​
CITATION:
Silver Star : The President of the United States of America takes pleasure in presenting the Silver Star to Chief Boatswain's Mate (SEAL) Steven J. Brown, United States Navy, for conspicuous gallantry and intrepidity in action against the enemy while serving as Reconnaissance Team Leader assigned to a Joint Task Force conducting Special Operations in support of Operation ENDURING FREEDOM on 21 May 2006. Chief Brown led his team in the execution of a daring and complex direct action assault against a numerically superior and heavily armed enemy. Penetrating enemy territory, his assault force eliminated enemy fighters during a four-hour firefight. Chief Brown repeatedly maneuvered to unsupported and exposed positions to provide cover fire for his assault force. With total disregard for his own safety, he continuously moved toward the enemy, engaging and eliminating three enemy fighters who were attempting to flank his element. Chief Brown's selfless dedication to accomplish the mission and protect his assault team clearly saved their lives. His heroic bravery during intense combat operations was an inspiration to all with whom he served. By his bold leadership, exceptional professionalism, and total devotion to duty, Chief Brown reflected the highest credit upon himself and the military service. great credit upon himself and upheld the highest traditions of the United States Naval Service.
WEB LINKS:
https://valor.militarytimes.com/hero/315801