Administrator
Staff member
Budd ​
Maurice Arthur Jack ​
V Force ​
Major ​
200854 ​
23rd November 1945 ​
28 ​
Gauhati War Cemetery,India 3.E.2 ​
parent unit Royal Sussex Regiment​
born 12.7.1917 New Zealand​
son of Frederick George and Dorothy Budd,Copnor,Hampshire​
husband of Thora Budd​
educated Ardingly College,Sussex​
award M.C. (Burma 1945) (Captain)​
died India​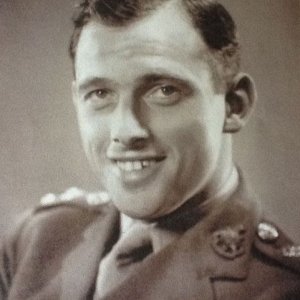 ​
DATE OF DEATH:
23-Nov-1945
AWARD:
https://www.specialforcesroh.com/index.php?threads/budd-maurice-arthur-jack.41626/
CITATION:
Military Cross : [16 February to 15 May 1945]
During the period under review Capt. M.A.J. Budd operating continuously with clandestine small patrols behind in the RAMREE & TAUNGUP - SANDOWAY areas has provided a constant flow of valuable information regarding enemy concentrations and movement. On one occasion knowing that the enemy were aware of his presence behind their lines and were hunting him, he remained and completed his task and then succeeded in withdrawing his patrol without loss. Throughout Capt. Budd has performed his duties with unfaltering steadfastness and without personal regard, displaying a standard of courage and devotion to duty of a high order. I strongly recommend him for the award of the Military Cross.
FINDAGRAVE:
https://www.findagrave.com/memorial/18854557/maurice-arthur_jack-budd
Last edited by a moderator: