Administrator
Staff member
Dorrell​
Robert William​
3 Marine Raider Bn​
First Lieutenant​
0-11664​
Silver Star​
Shortland Island,Solomon Islands 1943​
from Toledo,Ohio​
born 27.10.1917, Toledo,Ohio​
served 4 years​
served during Korean War, retiring to reserve corps. Status as a colonel.​
wife Evora Romaine (nee Stafford) Dorrell (1918-1978)​
died 16.06.1994 (Aged 76) Toledo, Lucas County, Ohio, USA​
buried Joy Cemetery, Ottawa Hills, Lucas County, Ohio, USA​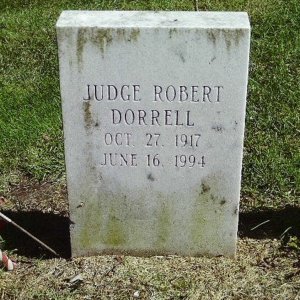 ​
CITATION:
Silver Star : The President of the United States of America takes pleasure in presenting the Silver Star to First Lieutenant Robert W. Dorrell (MCSN: 0-11664), United States Marine Corps Reserve, for conspicuous gallantry and intrepidity as member of a reconnaissance patrol landed by submarine on enemy-held Shortland Island, Solomon Islands, August 23, 1943. Voluntarily and with utter disregard of personal safety, First Lieutenant Dorrell embarked upon an extremely dangerous mission into Japanese-occupied territory for the purpose of securing vital information with regard to terrain, hydrographic conditions, and strength and disposition of hostile forces. Undeterred by the isolation of his position and by full knowledge that no assistance could be expected from outside sources, he nevertheless remained on the island for three days, successfully carrying out an important assignment under hazardous conditions where discovery by Japanese troops would undoubtedly have resulted in his capture or death. His courageous devotion to duty was in keeping with the highest traditions of the United States Naval Service.
WEB LINKS:
https://valor.militarytimes.com/hero/36102
FINDAGRAVE:
https://www.findagrave.com/memorial/58708531/robert-william-dorrell
Last edited by a moderator: