Administrator
Staff member
Jones​
Randolph W.​
Company B 1 Bn​
Chief Warrant Officer Five​
​
Silver Star​
Somalia 1993​
father George Jones​
wife Winnie Jones​
2 sons (Michael US Navy)​
retired 1998 CWO5​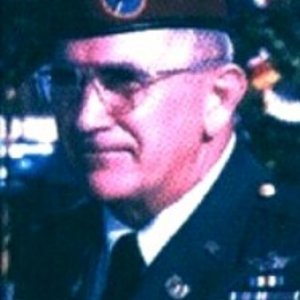 ​
CITATION:
Silver Star : The President of the United States takes pleasure in presenting the Silver Star Medal to Randolph W. Jones, Chief Warrant Officer Five (CWO-5), U.S. Army, for conspicuous gallantry and intrepidity in action against hostile enemy forces on 3 and 4 October 1993, while serving as a Joint Special Operations, Task Force RANGER, Pilot of an Attack Helicopter with Company B, 1st Battalion, 160th Special Operations Aviation Regiment (Airborne), during combat operations in Mogadishu, Somalia. Chief Warrant Officer Five Jones flew seventeen and one-half hours providing close air support fires for a pinned down friendly ground element. He weathered intense enemy fires, often firing within fifteen meters of friendly troops to halt a determined enemy from overrunning their positions. Chief Warrant Officer Jones' extraordinary valor and courage reflect great credit upon himself and the United States Army.
WEB LINKS:
https://valor.militarytimes.com/hero/23612
https://www.dailytimesleader.com/content/%E2%80%98black-hawk-down%E2%80%99-jones-shares-memories-25th-anniversary-eve