Administrator
Staff member
Schwerin ​
William E. ​
2 Raider Bn (Company F) ​
Captain ​
0-7047​
Navy Cross ​
Guadalcanal 1942 ​
born Portland, Oregon​
resided Los Angeles, California​
07.12.1941 Pearl Harbour ​
joined Raiders​
WW2, Korea & Vietnam​
after WW2 joined U.S. Army​
1951 promoted to Major​
Korean action promoted to Lieutenant Colonel​
later training officer 82nd Airborne​
wounded 7 times​
died 04.06.1989​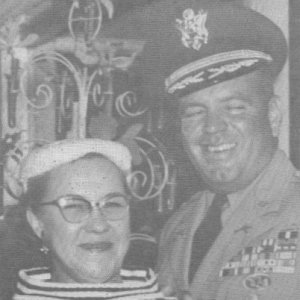 ​
CITATION:
Navy Cross : The President of the United States of America takes pleasure in presenting the Navy Cross to Captain William E. Schwerin (MCSN: 0-7047), United States Marine Corps Reserve, for extraordinary heroism and distinguished service while Commanding Company F, SECOND Marine Raider Battalion during operations against enemy Japanese forces on Guadalcanal, Solomon Islands, between 10 November 1942 and 4 December 1942. On 14 November, leading a patrol from his company against an enemy base in a narrow defile, Captain Schwerin, with utter disregard for his own personal safety, daringly and skillfully seized the base, destroyed the enemy, and captured a quantity of arms, ammunition, and military documents without loss of a man in his patrol. Again on 30 November, he led his company against a hostile stronghold on the upper Lunga River and, although the Japanese were superior in number, executed a swift surprise attack, catching the enemy unprepared and killing ninety Japanese and capturing a large supply of arms and ammunition. His superb leadership and aggressive fighting spirit were in keeping with the highest traditions of the United States Naval Service.
WEB LINKS:
https://valor.militarytimes.com/hero/7732
Last edited by a moderator: