Administrator
Staff member
Turpin​
James Edmond Michael​
No. 4 Section S.R.U.​
Lieutenant​
265889​
Military Cross (WO-373-40-23)​
Burma (Mar-1945)​
parent unit Royal West Kent Regiment​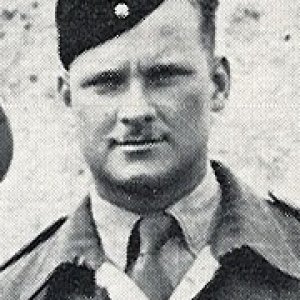 ​
CITATION:
Military Cross : Lieut. Turpin was a member of No. 4 Sec SRU which was under command of 5th Infantry Brigade for the three weeks prior to and during the actual operation resulting in the establishment of a bridgehead on the South bank of the IRRAWADDY RIVER in the MYITTHA area on 24/25 Feb 45.

Owing to the strong current and shifting sandbars it was extremely difficult to find suitable crossing places and this section of the SRU carried out no less than eight separate night reconnaissances in order to obtain the required information.

Lieut. Turpin took part in six of these eight reconnaissances. Under the eyes of the enemy he succeeded in charting the sandbanks, testing the depth of the water, gauging the effect of the current on assault craft and obtaining definite information regarding possible landing beaches. Without this information it would have been extremely difficult to decide upon the best crossing places and the most suitable methods to employ.

In addition to the above reconnaissances Lt. Turpin organised and carried out an extremely successful diversionary raid on LETPANTABIN on the night 11 Feb 45.

On the night of the actual crossing Lt. Turpin, assisted by Sjt. COLGAN, let the first flight of the 1 RWF across to NGAZUN ISLAND. They found barbed wire along the bank but cut gaps in it to allow the assault craft to get through.

The first boats arrived safely but the enemy then opened up on the beach and Lt. Turpin gave valuable assistance in collection wounded, improvising beach lights and guiding the craft, all under fire.

At 0400 hrs an approaching boat was sunk by enemy fire and the occupants were thrown out on to a sandbank 500 yards from the shore. Lt. Turpin swam out to this sandbank, collected a wounded man, and swam back with him to the shore. He then swam out again and guided the unwounded men to safety.

At 0550 hrs Lt. Turpin swam across to the North Bank, collected medical supplies which were urgently required by the bridgehead, and with Sjt. Colgan brought them safely across.

Late Lt. Turpin, assisted by Sjt. Colgan and one RE, lashed three boats together and succeeded in ferrying some seriously wounded men across to the North bank.

All these exploits were carried out by Lt. Turpin under heavy fire and with magnificent disregard for his own safety.

His sustained efforts and achievements inspired everyone in the bridgehead, and he contributed in no small way to he success of a very difficult operation.
Last edited: